PHOTO: Sydney, Australia. FILE
A grim analysis of house prices in Australia has said the RBA's "hawkish" attempts to calm inflation could see a huge fall in house prices.
The bad news for homeowners just keeps on coming with investment bank Jarden forecasting house prices could plummet by as much as 25 per cent this year.
But prices could then jump back up by 10 per cent in 2024.
The grim outlook for the 2023 property market has come from investment bank Jarden, which said the Reserve Bank's "hawkish" interest rate hikes to calm inflation was to blame.
On Tuesday, the RBA increased interest rates by 25 basis points to 3.35 per cent. It was the ninth time the interest rate has risen since May last year.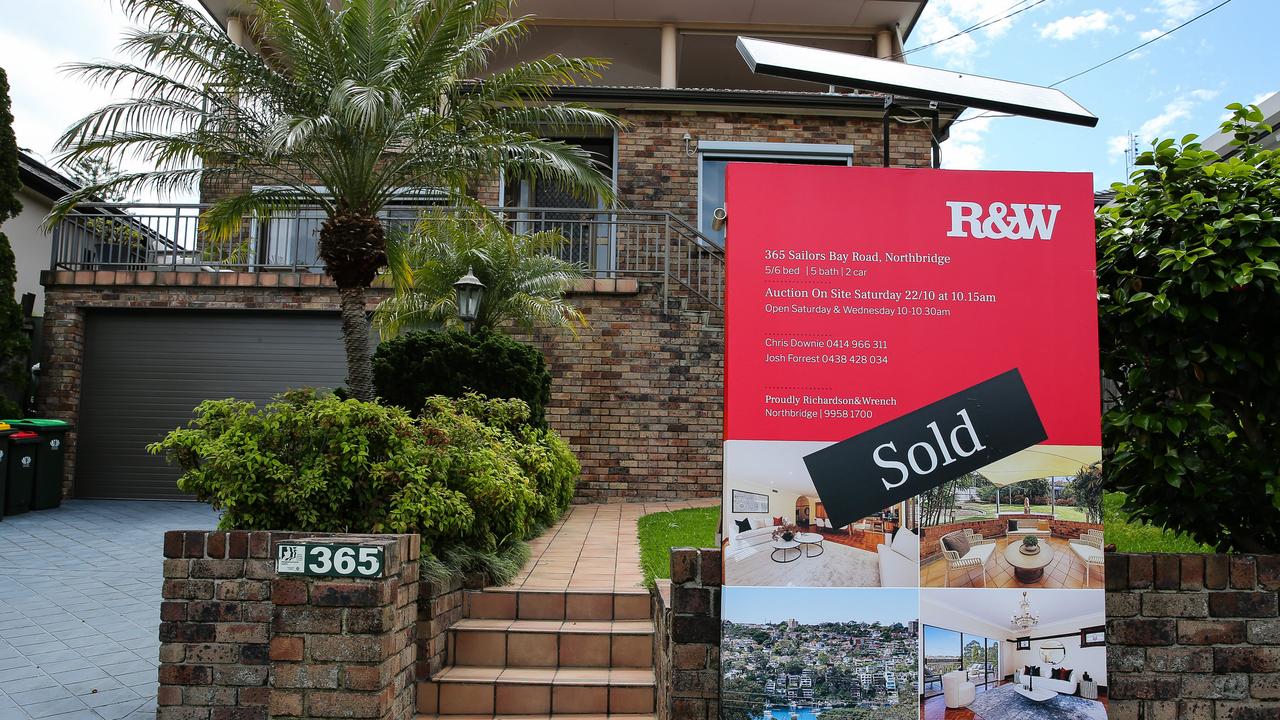 House prices could fall by 25 per cent in 2023, according to one analysis. Picture: NCA Newswire / Gaye Gerard
"Prior to the RBA meeting, our channel checks suggested a cautious optimism in the housing market, with an expectation that the imminent end of the hiking cycle would see house prices stabilise," said Jarden analysts Carlos Cacho and Anthony Malouf wrote.
"We believe the RBA's hawkish shift risks up-ending this budding optimism, seeing prices decline further.
"Indeed, we now see too much downside risk to our long-held forecast of a 15-20 per cent peak-to-trough fall in house prices and downgrade to a 20-25 per cent correction."
That would send prices back to 2020 levels, prior to the property market's post pandemic boom.
The firm said it expected the cash rate to hit 4.1 per cent by May further dampening demand.
"This is likely to see the average mortgage rate exceed 6 per cent in coming months and further reduce borrowing capacity, for a cumulative fall of more than 30 per cent," the pair said.
House prices in Sydney fell in January by 1.2 per cent with the average sale now below the $1 million mark for the first time in two years.
Overall, house prices in Sydney are down by 13.8 per cent year-on-year and nationally by 7.2 per cent.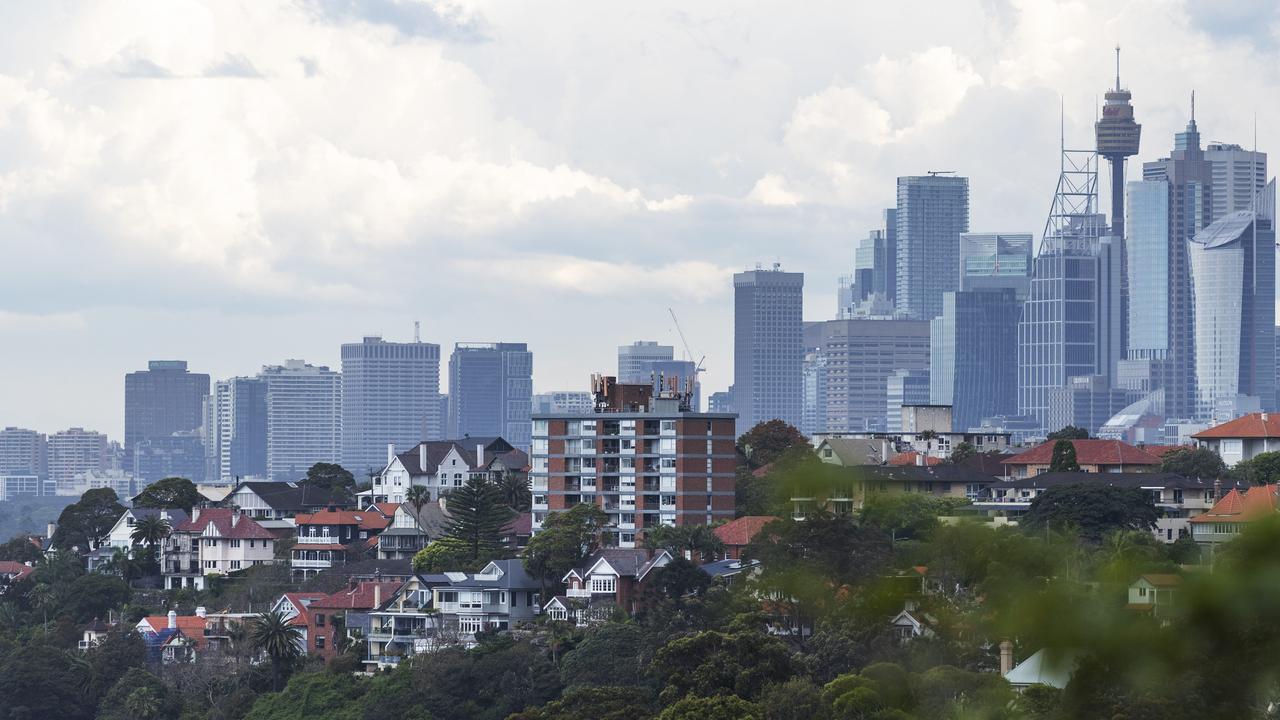 The average Sydney house prices is below the $1 million mark once more. Picture: NCA NewsWire / Nikki Short
Jarden's forecast fall is higher than some other predictions.
This week, PropTrack's biannual Property Market Value Report said Sydney, Brisbane and Canberra home values could fall 8 to 11 per cent this year, following an overall 2.3 per cent decline in 2022.
The falls are predicated on the official cash rate rising a further 50 basis points in February and March to 3.6 per cent from its current 3.1 per cent, and holding there for the remainder of 2023. That would result in borrowing capability crashing about 30 per cent.
10 per cent price rise in 2024
Jarden has said prices could start rising again next year – but only if APRA and the RBA play ball.
"We now expect a stronger 10 per cent-plus recovery in 2024, driven by a combination of the Australian Prudential Regulation Authority lowering the serviceability buffer to 2 per cent, 1.5 per cent of RBA rate cuts from 2024 and the Stage 3 tax cuts," said Mr Cacho and Mr Malouf.
Currently, lenders must add a serviceability buffer of 3 per cent to current mortgage rates when assessing new loans. A drop in the mandated buffer to 2 per cent, possibly later this year, may stimulate the market.
"In isolation, this would increase borrowing capacity by around 10 per cent, materially reducing the downside risk," said the analysis.
The RBA is being "hawkish" to calm inflation. Picture: NCA Newswire / Gaye Gerard
Average repayments jump by almost $12k
Following the RBA's rate hike, research from comparison website Canstar found that for the average Australian on a $500,000 mortgage, their monthly repayments would jump by $969 per month or $11,628 per year if banks passed on the rate.
For homeowners stuck with a $1 million home loan, they'll be shelling out an extra $1939 a month, which is $23,268 over the next 12 months.
In January, the Australian Bureau of Statistics found the annual rate of inflation was at 7.8 per cent, marking the highest yearly increase since 1990.
In speaking of the rates decision, RBA governor Philip Lowe said bluntly in a statement along with the announcement: "Global inflation remains very high".
Mr Lowe hinted that this wouldn't be the last rate rise of the year.
He acknowledged that inflation is "moderating in response to lower energy prices, the resolution of supply-chain problems and the tightening of monetary policy.
"It will be some time, though, before inflation is back to target rates. The outlook for the global economy remains subdued, with below average growth expected this year and next."
READ MORE VIA NEWS.COM.AU
MOST POPULAR